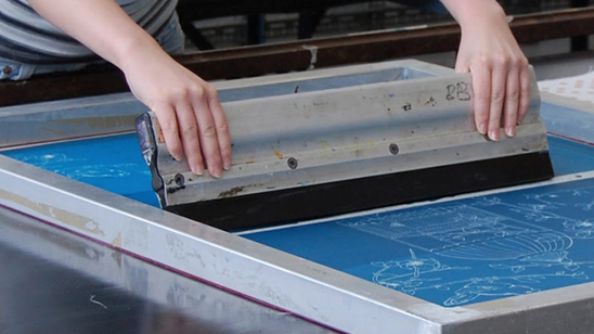 Silkscreen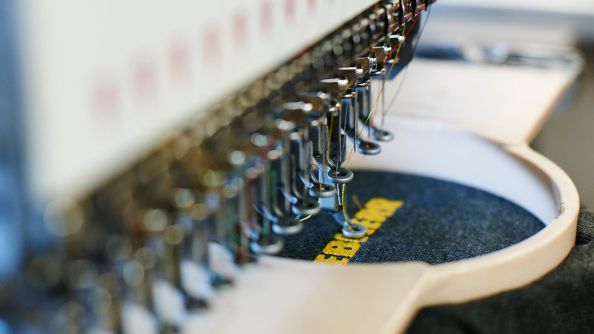 Embroidery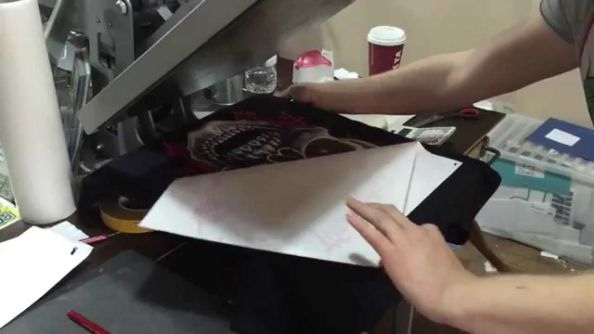 Heat Transfer
We provide customers t-shirt printing services such as silkscreen, embroidery, heat transfer support to enable them to enjoy one-stop services and value.
1. Silkscreen

Screen printing basically pastes a layer of color on top of the garment through a screen.
Pros
1. Better print quality. Generally, the ink to bond to the material of the shirt in the screen printing process results in a more durable and clear image.
2. Versatility. Screen printing generally works just as well on other apparel, such as hats, bags and jackets, as with t-shirts.
3. Cheaper with big orders. There is generally a setup fees charged for screen printing to prepare the screens needed for the different colors in the shirt. However, the larger the order the less expensive the cost of screen printing. So far very large orders, you can usually save money relying on screen printing.
Cons
1. More expensive with smaller orders. If you only want a dozen or fewer shirts, the additional cost to prepare the screens and ink for screen printing is usually relatively expensive. It is common for t-shirt screen printing companies to charge a fee to prepare the screens and ink for the order.
2. Limited color mixing. The ink is pushed through the screens.
3. Lower logo resolution. The resolution of the design is limited.
4. Multi step process involved. The printing place different screens over a shirt in perfect alignment to create the final design.
2. Embroidery
Embroidery is using a machine stitches a particular design or text onto the garment of choice. It is one of the most used methods for golf shirts and corporate work wear.
Pros
1. Very professional looking.
2. Long lasting method.
Cons
1. Logos may have to be altered due to difficulty of showing shading with thread.
2. Very small text is very difficult to be done.
3. Heat Transfer

This printing technique transfers an image from one surface to another, permanently. It requires heat to be applied at the end to set the image.
Pros
1. Fairly simple and it can produce high quality, complex designs.
2. It is also one of the best techniques for full color printing.
Cons
1. Slower than the other procedures.
2. It's got limitations onto which type of fabric it can be printed.
3. Cannot be used on fabrics sensitive to high temperatures.
4. Could be some restrictions on reproduction of darker shades.